Welcome to the PIP card portal
Introducing the Gen 6 PIP card
Cards are not required pitch side in MGL or NDSL games until the weekend of October 8th.
Generation 6 PIP card restructure. It has been agreed to extend the use of the PIP card to three years. This means an slight increase of price. Any player who applied for a PIP card before September 26th will get a three year card for the previous fee price of 7.00.
Please note that to
receive your card for the weekend of
October 8th,
applications must be in by Sunday, September 26th.
Applications received after this date will not be guaranteed for games played October 8th.
At this time of year, we experience high volumes of applications on our website. Once you receive a receipt of payment your application is in our production queue. If there is an issue with your application you will receive notice to your listed email address on next steps.
The portal will run with our regular lead-times from October 9th.
Our weekly Deadline is
mid-night each Sunday
. Applications received after this time will not be processed until the following week. Cards are always and only posted to your club
Secretary to ensure a player is registered and insured to play.
You are at the beginning of our application process. Please ensure you have a photo of the player and copy of their passport, birth certificate or expired PIP card saved to your device before proceeding with your request. PIP cards are
ALWAYS & ONLY
sent to your club Secretary as they will ensure the player is correctly registered and insured with the club to play a game.
Please upload a form of ID to the application to avoid delay. Passport, birthcert or an old PIP card will suffice. Applications without this form fo ID will be rejected and your card may not arrive to your club in time for your next game.
The cost of the card is €10.00 plus post, packaging fee of €1.80. The card must be paid for via the portal to proceed with the application.
You can now crop the area when uploading to adjust the photo area and ensure the card looks best when printing.

If you're club have available of our prepaid system, just hit the below button to access. If your club are not listed then they are not registered to use this facility and you must apply via the below form.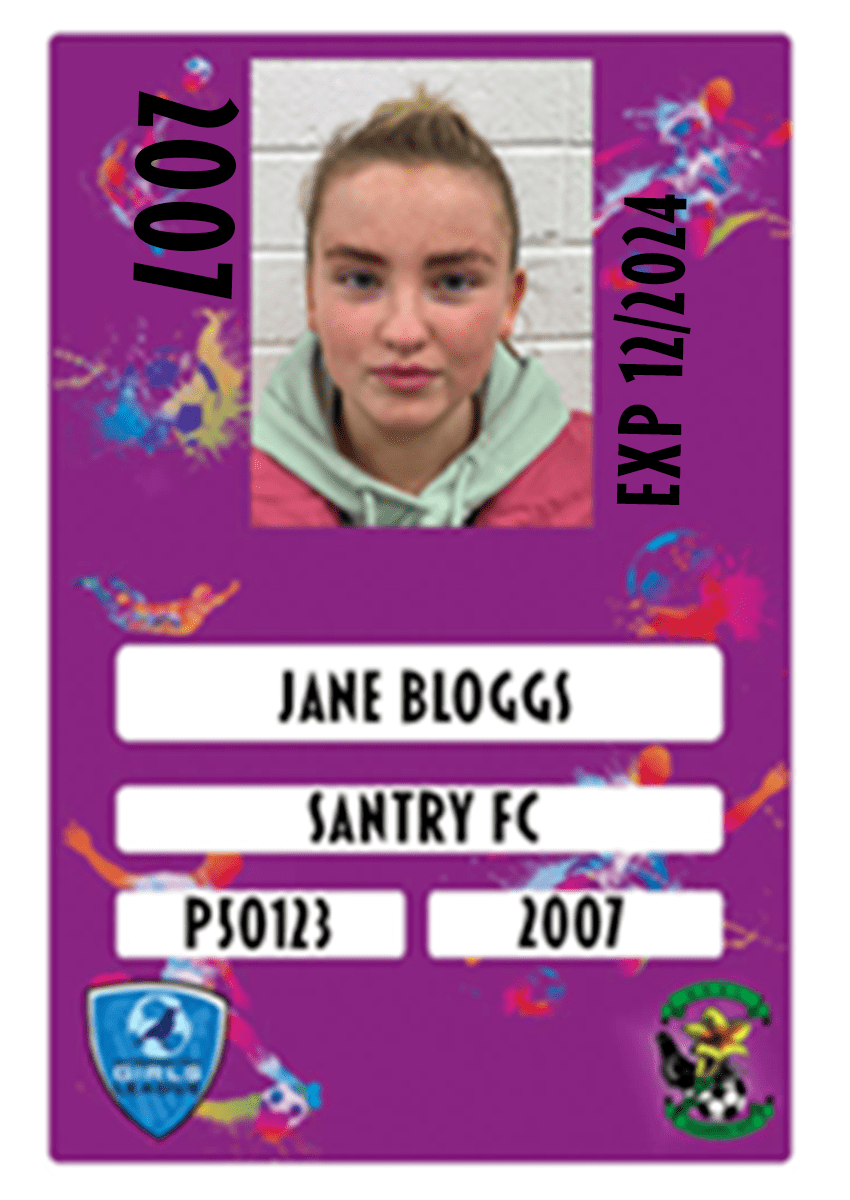 Have you got the Orange PIP card?
If you do please check the expiry on the card. If the card has expired then it needs renewal. This card can be used for games in October and November. However if you apply for a card today you will receive two years validity from December 2022.
For example. If you apply for a card now; your card will be valid until December 2024.
Apply below.